UPVC Doors Glasgow
Choose from our wide range of bespoke UPVC doors. All our doors a beautifully crafted but not only will they transform your home aesthetically, they are designed to enhance your property's security too. Highly secure, our doors will ensure your home is kept safe.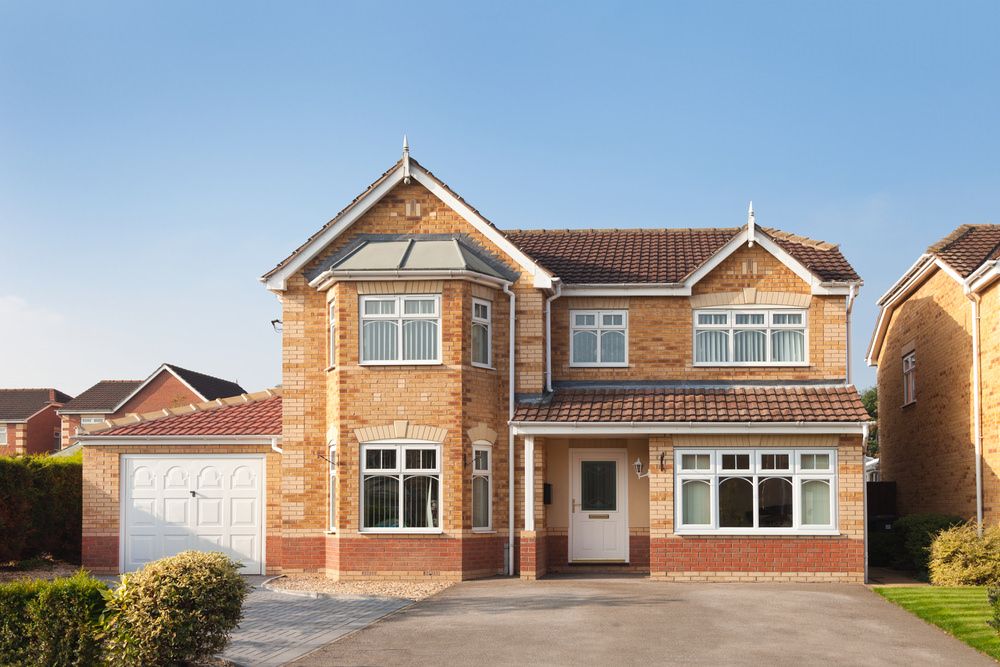 Our UPVC door collection incorporates high quality components and features which ensure quality. Our products will far exceed your expectations. As our customer you get to choose from great designs.
Energy Efficient UPVC Doors
In addition, you will benefit from outstanding levels of sound and thermal insulation. This will make a huge different to your property, affecting your annual energy bills. We provide an extensive range of doors which are designed to improve the efficiency and appearance of your home. Choose one of our energy efficient doors to keep your property warm and those energy bills low.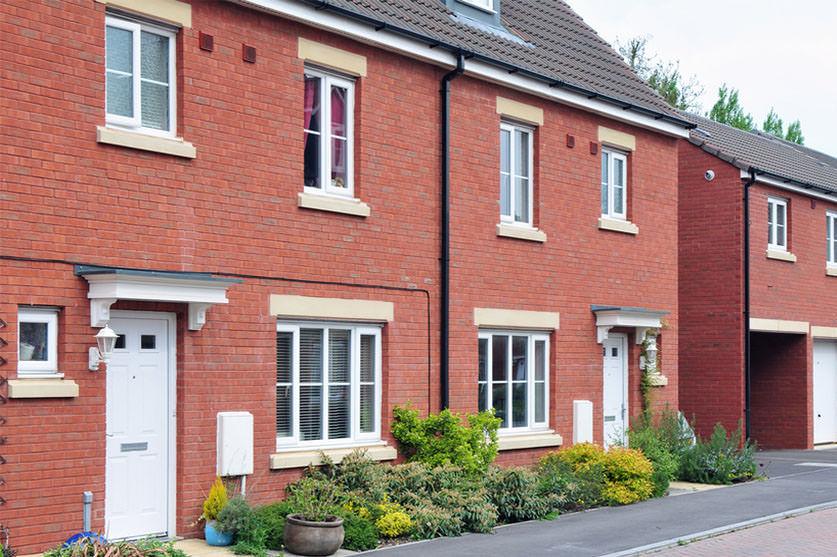 Over 1000 Door Combinations
Choose from over 1000 door combinations – the largest selection in the industry.
Our comprehensive range of door styles are available in various shades of white and woodgrain.
All our products are designed to suit a range of specifications so you are sure to find the perfect fit.
Quality Bespoke UPVC Doors
Here at Vantage, we have our very own manufacturing plant in Glasgow. All our products are subjected to strict quality control procedures.
We individually build all our doors to ensure a quality bespoke product. We we make sure all our doors are manufactured to an extremely high standard.
10 Year Guarantee
All panels are protected by a 10 year guarantee which is backed by one of the world's largest UPVC extruding companies.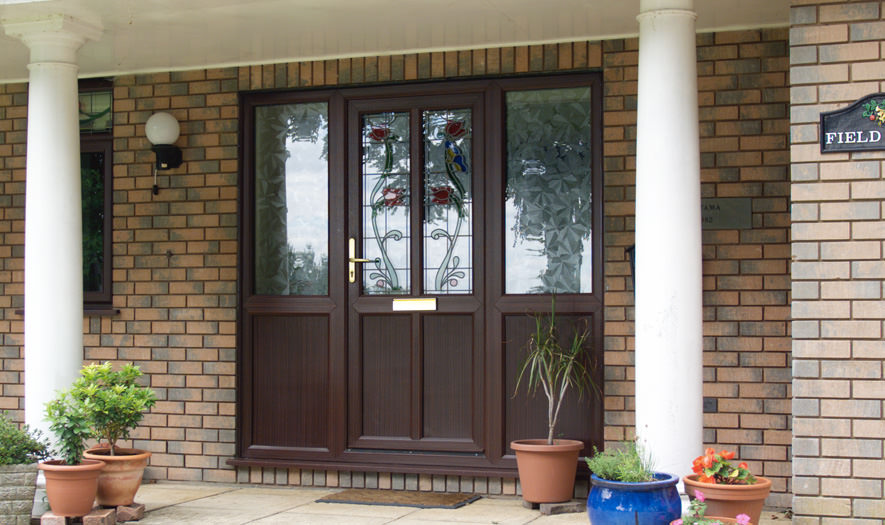 Key Features

BS5750 Accredited

Leading Pilkington Glass

Fire Retardant Skin

Beautiful Mahogany, Rosewood & Cherry wood grain effects
Our doors are designed to enhance the appearance and performance of your home. They are extremely attractive and durable, combining high quality materials and quality designs.
Weather Resistant
Highly resistant to warping and weathering, your UPVC door will retain colour stability regardless of sunlight exposure.
 To see all of our door styles, simply start your quote here. Or read the brochure below.
Download Brochure Here
uPVC Door Prices Glasgow
Vantage Windows and Doors use sophisticated software to generate no obligation quotes for uPVC doors in just two minutes. Visit our quoting engine page to get a quote now.